How to use Dark Mode in Chrome
Android is quickly shifting to Dark theme. Most of the smartphone companies have already launched the Dark Mode theme in their system UI. Google has also launched the dark theme for android devices as well as most of the google apps. In most of the apps, you can turn on Dark theme through app setting. For e.g in YouTube you can find Dark theme option in Setting -> General -> Dark Theme. 
Google has also launched Dark Mode in Chrome and very few people know about it because there's no direct way to enable Dark Mode in Chrome. 
Choosing Dark Mode has its own advantages like
It reduces power usage by a significant amount (depending on the device's screen technology).

It makes it easy to see for the people who have low vision and are sensitive to light.

It makes it easier for anyone to use a device in a low-light environment.

It reduces blue light, which is good for the eyes.
So How to Enable Dark Mode in Google Chrome
Step 1: Open Chrome and go to chrome://flags
Step 2: In the 'search flags' box, search for dark. You'll get two options with the "Default" option already selected. In Chrome Beta version you may get more option, but only two option shown in the figure below is needed to turn on Dark mode in Chrome.
Step 3: Tap on the drop-down menu and choose Enabled option for both Android web contents dark mode and Android Chrome UI dark mode.

After enabling Android web contents dark mode Chrome will load a dark version of the sites. But, if there's no dark version available for a site, Chrome will invert the colors for that site.
And Enabling Android Chrome UI dark mode will change the browsers Interface to Dark and will enable theme option in setting.
Step 4: Restart Chrome or click on Relaunch Now option.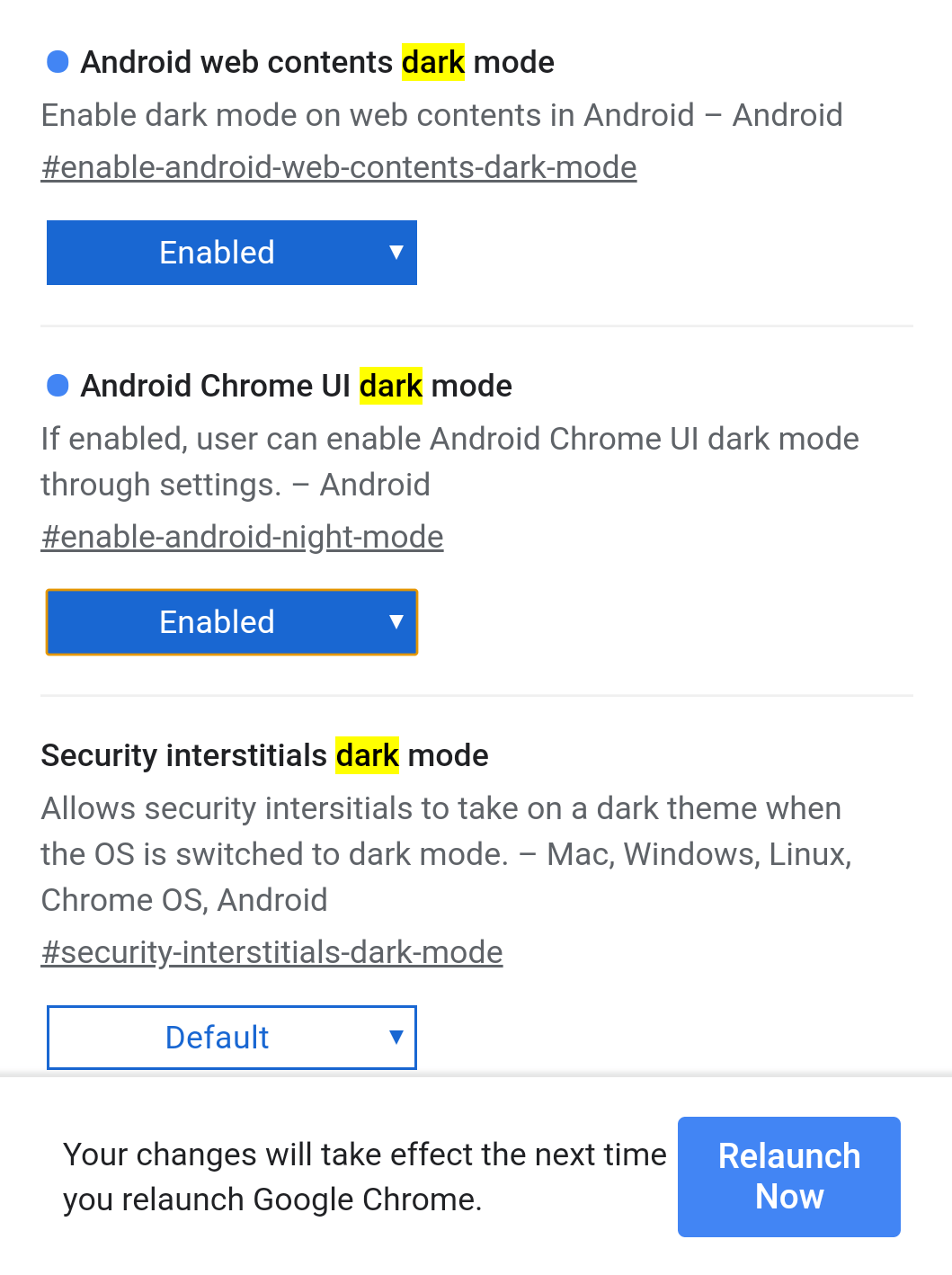 That's it, you are all done. Enjoy the Dark Mode in Chrome. UI, as well as sites, are in Dark Mode.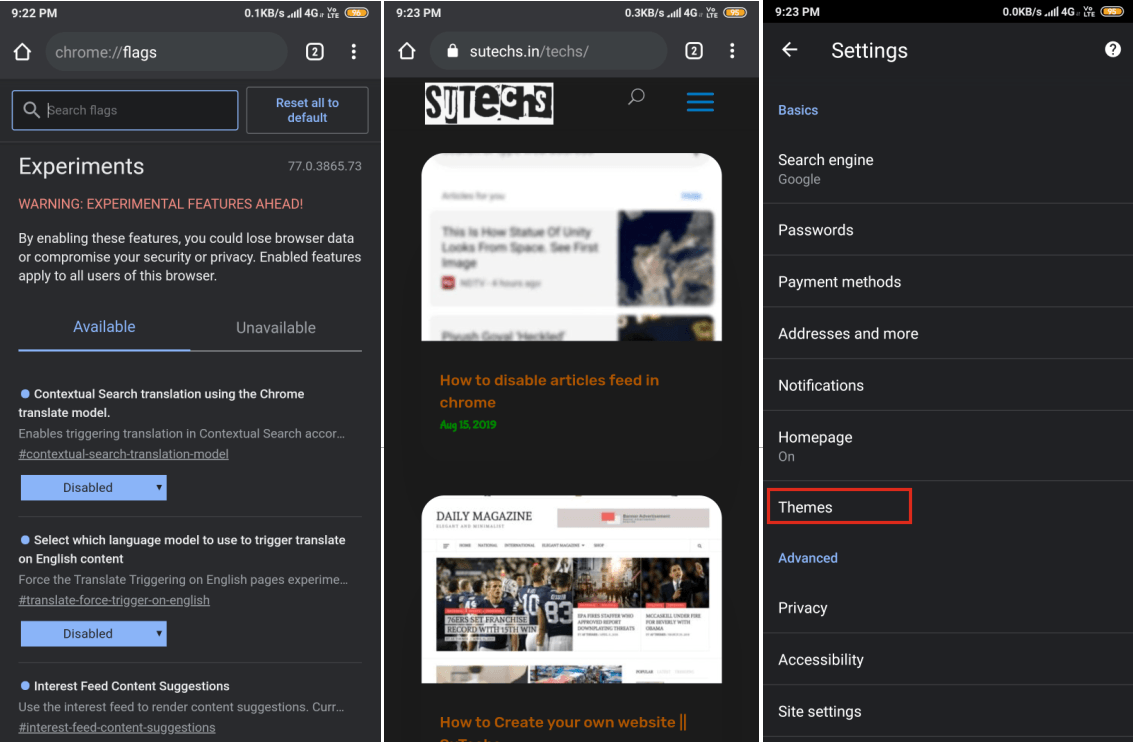 If you can't find Themes option in Setting then restart the Chrome again. You can disable Dark mode for browser interface from Themes option under Setting menu. And if you want to disable Dark Mode for web contents then disable the Android web contents dark mode flag.
Read Next:- How to disable articles feed in chrome